Wang Xueliang, chairman of Shanghai Yanan Pharmaceutical, donated nearly 400,000 yuan of anti-mosquito products to Fudan's alma mater
---
The opening ceremony of Fudan University's 2021 undergraduate freshmen and the charity donation ceremony of Shanghai Yan'an Pharmaceutical were held in Fudan Zhengda Stadium. Wang Xueliang, Chairman of Shanghai Yan'an Pharmaceutical, Yin Dongmei, Deputy Secretary of the Party Committee of Fudan University, and relevant persons in charge of the Department of Education and Engineering, the Department of Research and Engineering, the Department of External Relations, and the Department of Armed Forces participated in the donation ceremony.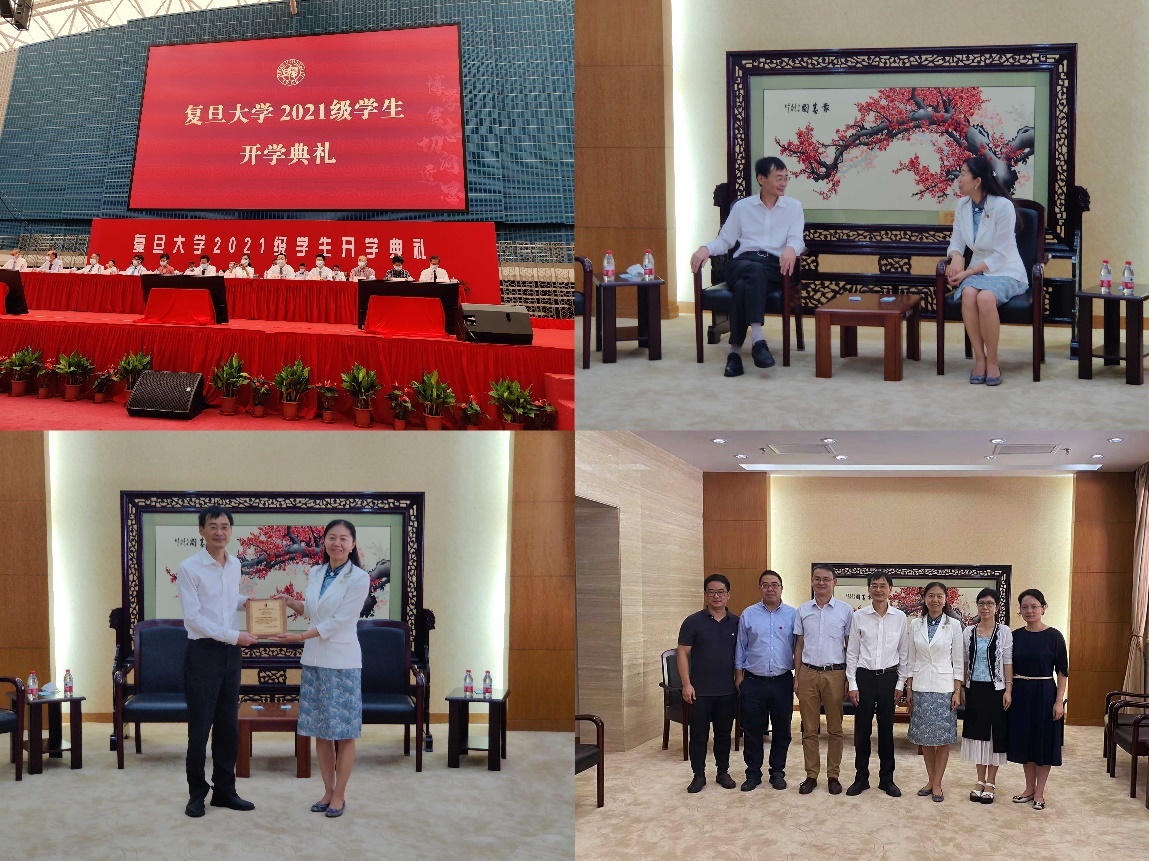 Wang Xueliang, chairman of Shanghai Yan'an Pharmaceutical, is not only an alumnus of Fudan University's 86th pharmacy, but also the vice chairman of Fudan University Alumni Association and a supervisor of Shanghai Fudan University Education Development Foundation. In order to support the anti-mosquito and pest prevention work of over 6,700 undergraduates and postgraduates of Fudan's alma mater during their return to school and military training, Shanghai Yan'an Pharmaceutical donated 19,000 copies of insecticide running natural plant mosquito repellent sprays worth nearly 400,000 yuan .

In this charity donation, considering this year's special hot weather and humid environment, students may encounter severe mosquito bites. Shanghai Yan'an Medicine deliberately selects the field army mosquito repellent military formula, high-efficiency mosquito repellent up to 4.2 hours of natural plant power Mosquito repellent spray——Chongwen Run Pao is a gift for school and military training for Fudan students. This special gift not only embodies Wang Xueliang's ardent expectations and affection for Fudan's students, but also expresses Shanghai Yan'an Pharmaceutical's care and expectations for the talents of the magnificent and prosperous pillars.

Shanghai Yan'an Pharmaceutical, as a Sinopharm brand enterprise with a century-old history, has always adhered to the founder Mr. Huang Chujiu's philosophy of "people's life is auspicious, and the foundation is evergreen", serving the public's health business wholeheartedly, and deeply cultivating pharmaceutical preparations, raw materials, and medical devices. And many other fields. In addition to providing the market with professional and high-quality medicines and health products, it also always practices corporate social responsibility, actively contributes to the society, and delivers positive social energy.
In the future, Shanghai Yan'an Pharmaceutical will continue to devote itself to campus charity donation activities, spread the positive energy of social charity, and work together to contribute to the cultivation of the next generation of promising talents.
Back list